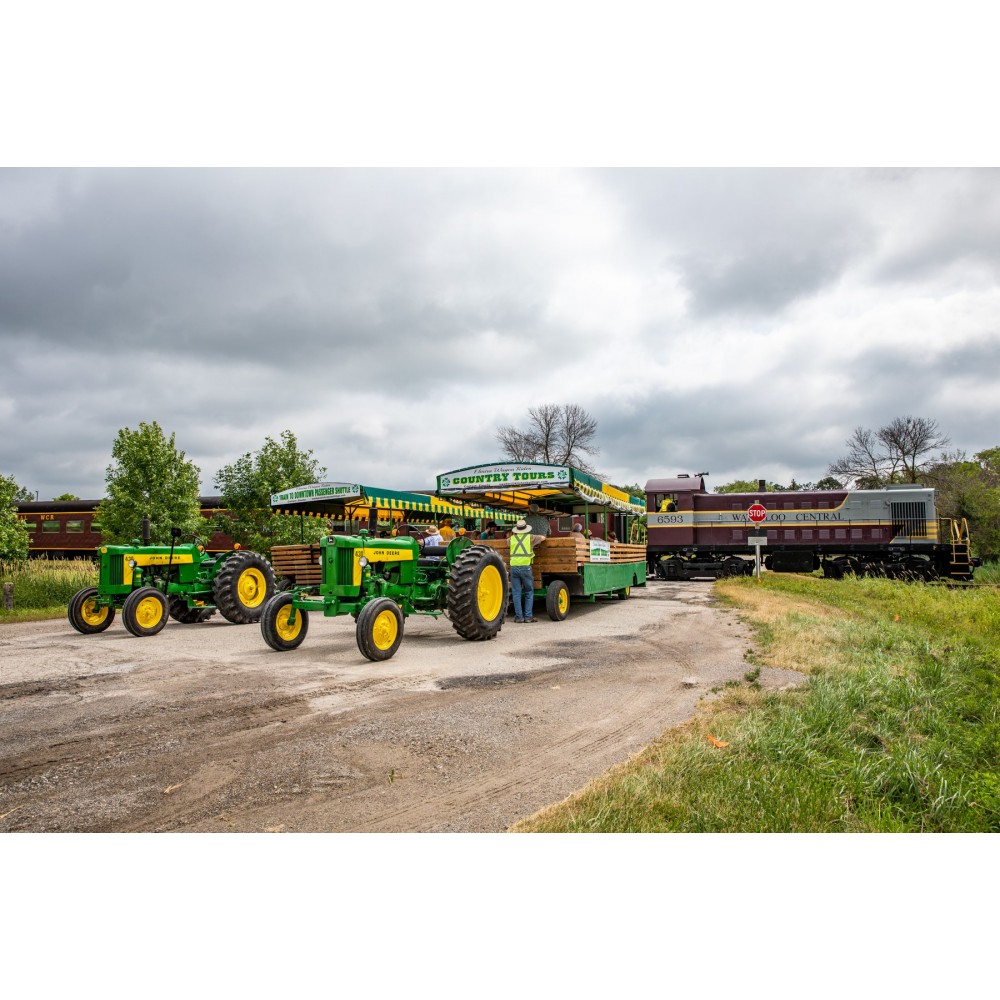 New Free
Elmira Train and Wagon Tours - Buy as Many as You Need
See all the sights of Elmira with this combination Train and Wagon Tour! Meet the train at the St. Jacobs Farmer's Market train station at the times listed. You can even add a delicious lunch to your package. Train and Wagon Tours Tickets First Class $59.94 Adults 12 and over $44.94 Seniors 65 & over $37.94 Children 2-11 years $35.94 Toddlers 2 and under FREE when they sit on your lap Add on a Delicious Lunch Adult Wagon Tour Lunch $18.95 Child Wagon Tour Lunch $9.95 The lunch is a Summer sausage sandwich on homemade bread, veggies and homemade dilly dip, apple juice, a homemade cookie, and a few wrapped maple candies.
Vendor information
Elmira Wagon Rides

Elmira Wagon Rides
Canada
View All Products
Send a message to Elmira Wagon Rides
Please
sign in
to contact Elmira Wagon Rides
Questions
Reviews
There are no reviews yet!